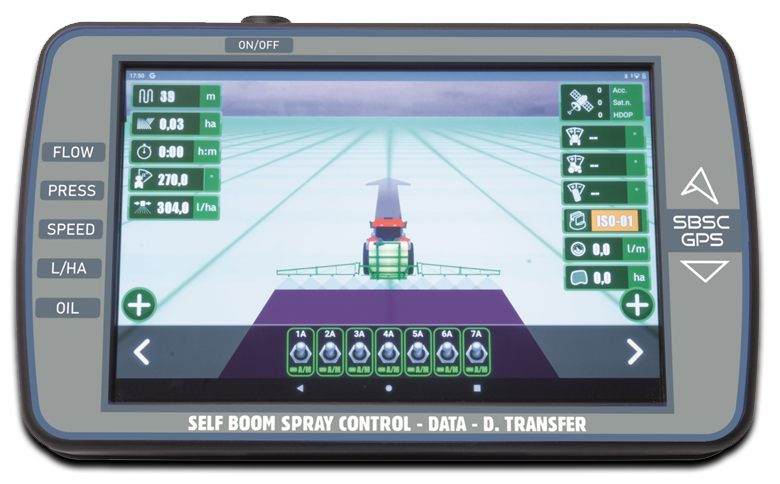 Description
SBSC is the new integrated management system for agricultural machinery, born from the Bertolini Altek Research and Development center. A new concept for the creation of high-tech integrated systems thanks to which the user has unprecedented control of the agricultural vehicle and the data generated. Total scalability and configurability, together with the use of the latest technologies, make the SBSC system an uncompromising solution for the user who wants to shift his horizon to the future of integrated cultivation.
TECHNICAL FEATURES
• HD 10 "touch display.
• High precision (up to +/- 20 cm).
• Possibility of managing both the water and the hydraulic sections.
• Possibility of stand-alone use as a GPS navigator
• 5 ways of processing and storing the traces.
• Use of prescription maps and management of variable distribution.
• Saving of work data and related reports in the cloud.
• Use on almost all agricultural machinery without the need to modify the existing system.
• Connection to the system both wireless and wired.
Contact us
Fill out the form we will contact you.
Rapid contacts